" I want no rites in a gloom filled room, why cry for a soul set free" by Christina Rossetti.
View our Fresh Floral Tributes
We have a wide range of fresh floral tributes. Floral tribute orders must by 12pm for following day.
Traditional signed mass cards and signed mass booklets.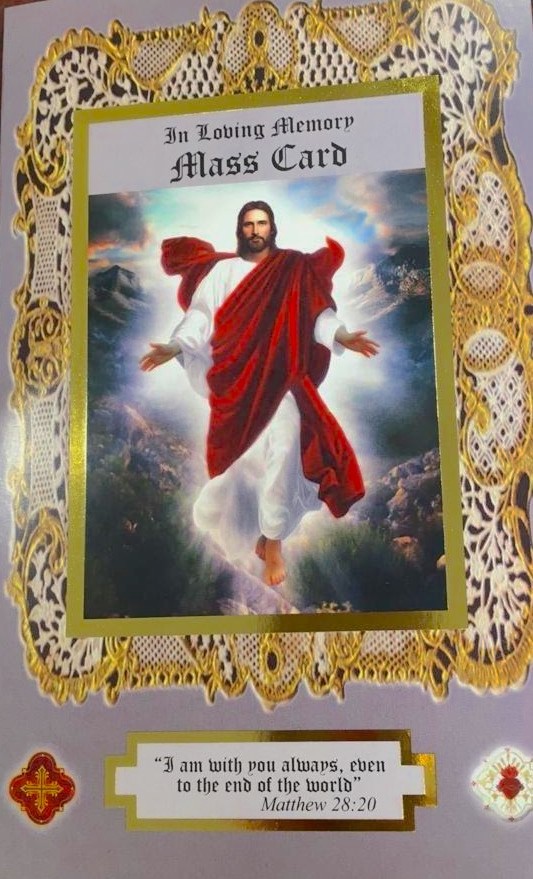 Traditional signed mass card
€6.50 (Including postage in Ireland)
Everlasting signed mass booklet
€17.50 (Including postage in Ireland and special intentions offered at a private mass for deceased loved ones)