Specialists in funeral care.
Pre-arranging a funeral
Traditional burials and cremations
Organising religious and civil funerals
Embalming
Death registration
Repatriation services
Exhumation services
Hearse and Limousine Sales/Hire
Publishing acknowledgments
Erection of temporary and permanent memorials
Arranging the burial of ashes
Liasing with a Hospital or Nursing Home
Advice on selecting a coffin or casket
Advice on flowers
Provision of transport for the funeral
Arrange an Organist, Soloist, or musicians for the funeral
Assist you in obtaining a Death Certificate and any other necessary documentation
Arranging grave opening, dressing and closing
Advice on grant assistance with funeral expenses
Advice and booking of reception after the removal and/or burial
Traditional Burial Services
Wherever you decide to lay your loved one to rest, we arrange for your existing plot to be reopened or, arrange for you to choose a new grave in a cemetery of your choice. Some cemeteries to choose from are, Mt.Jerome (Harold's Cross) Glasnevin cemetery (Dublin) Mt. Venus (Dublin Mountains) St. Mary's cemetery (Drogheda & Navan) no matter where you decide we, are there to guide and help you through the process. 
We provide a full death notice service that informs all relevant local media
organisations of your choosing and online outlets (RIP.ie). We can place these
notices and can also assist with the wording.
With Cremation becoming more popular, there are a few crematoriums that you can choose from. Mt.Jerome (Harold's cross) Newlands Cross ( Tallaght, Dublin) Dardistown (Beside Dublin Airport) Lakelands (Cavan) The Island Crematorium (Cork) Glasnevin (Dublin) Shannon crematorium (Shannon Co.Clare) All crematoriums are set in beautiful surroundings with all the necessary facilities. 
Cremation remembrance urns
Option for personal home delivery of cremains
At ground/sea or air scattering/ burial/ Columbarium wall interment
assistance
Eco Friendly Funeral Services
 Environmental friendly coffins and Burial sites are now available. You can choose coffins from our Willow, Seagrass, Waterhiacynt or Environmental Solid Wood range. Environmental Burial sites are in planning around our island but, in 2010 in Co.Wexford, Woodbrook Natural Burial Ground opened, offering Burial plots from €950 plus opening fees. T & C's apply. 
Internment & Scattering of Ashes
We can arrange for your loved ones ashes to be interred into a family grave, or Columbarium wall in cemeteries like Mt. Jerome (Harold's cross) Newlands cemetery ( Tallaght, Dublin) Dardistown (Beside, Dublin Airport) or many other locations in Dublin,  Kildare, Louth, Meath or various locations around Ireland.  Remember also we offer the service of arranging for you to scatter your loved ones ashes at sea or maybe even their favourite football team's grounds. Wherever you decide we, are there to help your loved ones wishes be fulfilled.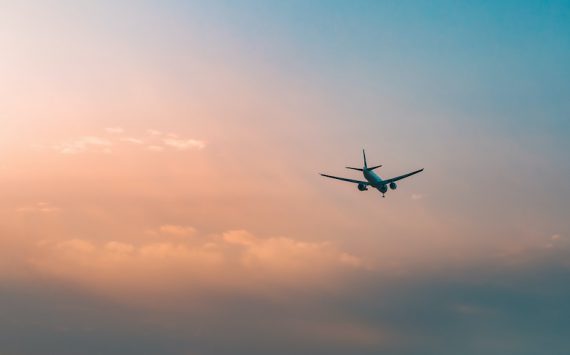 Repatriation to Ireland or Abroad
If a person close to you has passed away overseas we are here to help.
Rodney O'Connor Funeral Directors have extensive experience repatriating
people from places across the globe. We will arrange to get the remains
back to Ireland as soon as possible in order for the funeral service and
committal service to take place. Similarly, if a loved one has passed away in Ireland and the remains are to be repatriated to another country we are here to help. We will liaise with the appropriate air transport authorities to arrange the repatriation.It is important for some to be buried in their home country. Fulfilling this final request of a loved one need not be overwhelming. Here at Rodney O'Connor Funeral Director's our repatriation services offer the peace of mind of knowing your loved one is in expert hands. We will, with respect and dignity take care of your loved one's remains and consult with the necessary authorities to ensure final wishes and regulations are met.
What our repatriation service includes:
Consultation with family, embassies, coroner, hospital, airlines,
completion of all legal documentation and certificates required for
international transportation.
Removal of the deceased from place of death into our care.
Preparation of the deceased for transportation, including Certified
embalming and dressing according to regulations.
Working closely with your budget We, will work out a funeral plan that suits you. We also use our loyal partner IFS (Please see our link section) for any insurance plans, guaranteeing you the best cover at the keenest price. Call us for more information.
Rodney O'Conor Funeral Directors offers pre-pay funeral options that allows a person to pre-pay for their funeral over a couple of months or years. This
service helps to lessen the financial burden on a family following a
bereavement.
We at Rodney O'Connor Funeral Directors can arrange a full grave
maintenance service on behalf of a family, including headstone, additional
names, cleaning and replacing chippings and implementing all necessary
repairs.
Here are some more of our services.
We can arrange removals from the deceased's home, hospitals, hospices and nursing homes. Our fleet of Mercedes hearses are available or if you wish a removal can be carried out in our dedicated private ambulance.
Rodney O'Connor Funeral Directors can assist with advice on death registrations and the medical permissions from hospitals. We can also oversee and advise on any other paperwork that may need to be completed before or after the funeral.
Rodney O'Connor Funeral Directors can advise and help create a unique Service Booklet.
The service sheet can include:
The order of the service
Hymns/Songs to be sung
Readings/Psalms and reader's name
Photographs
Eulogy details
We believe that the care and presentation of the body is one of our most important roles as funeral directors. We have a very experienced gender balanced embalming team to achieve the highest possible standard of presentation available.
We advise our clients to supply a most recent photograph, to help give guidance to our embalming team, it is our wish to present your loved one as natural as possible for their final viewing.
The embalming process involves the sanitation and preservation of the body. This is achieved by the injection of a treated solution into the circulatory system, resulting in a more natural appearance. Once embalmed the deceased can repose in our funeral home or in the family home.
Humanist Funerals / Civil Funerals
Rodney O'Connor Funeral Directors have extensive experience organising humanist funerals and civil funerals for non-religious funerals. Our funeral directors discuss options to go about celebrating the life of the non-religious deceased. Our Company Director is also a qualified Civil Celebrant.
Depending on the preference of the family, Rodney O'Connor Funeral
Directors can organise organists, singers or harpists. We have a list of
traditional church music that the family can select or we can select appropriate hymns on the family's behalf..
Home wakes remain the most popular way for a family and a community to say goodbye to a loved one. Rodney O'Connor Funeral Directors assist with the organisation of a home wake on behalf of grieving families.
Rodney O'Connor Funeral Directors can assist with the funeral flowers. We can assist with the arranging of funeral flowers, bouquets, wreaths, etc.
View Our Fresh Floral Tributes
Here are some more of our services.